About us: Research group "Computational Oncology"
We are a young, interdisciplinary group of scientists using computational methods to decipher cancer. Our main tools are Artificial Intelligence and Computational Modeling. We combine these tools with a clinical perspective on cancer genomics, targeted treatment and immunotherapy. Our clinical focus is gastrointestinal cancer, including cancer of the bowel, stomach, liver and pancreas. To learn more about our research, have a look at our featured publications.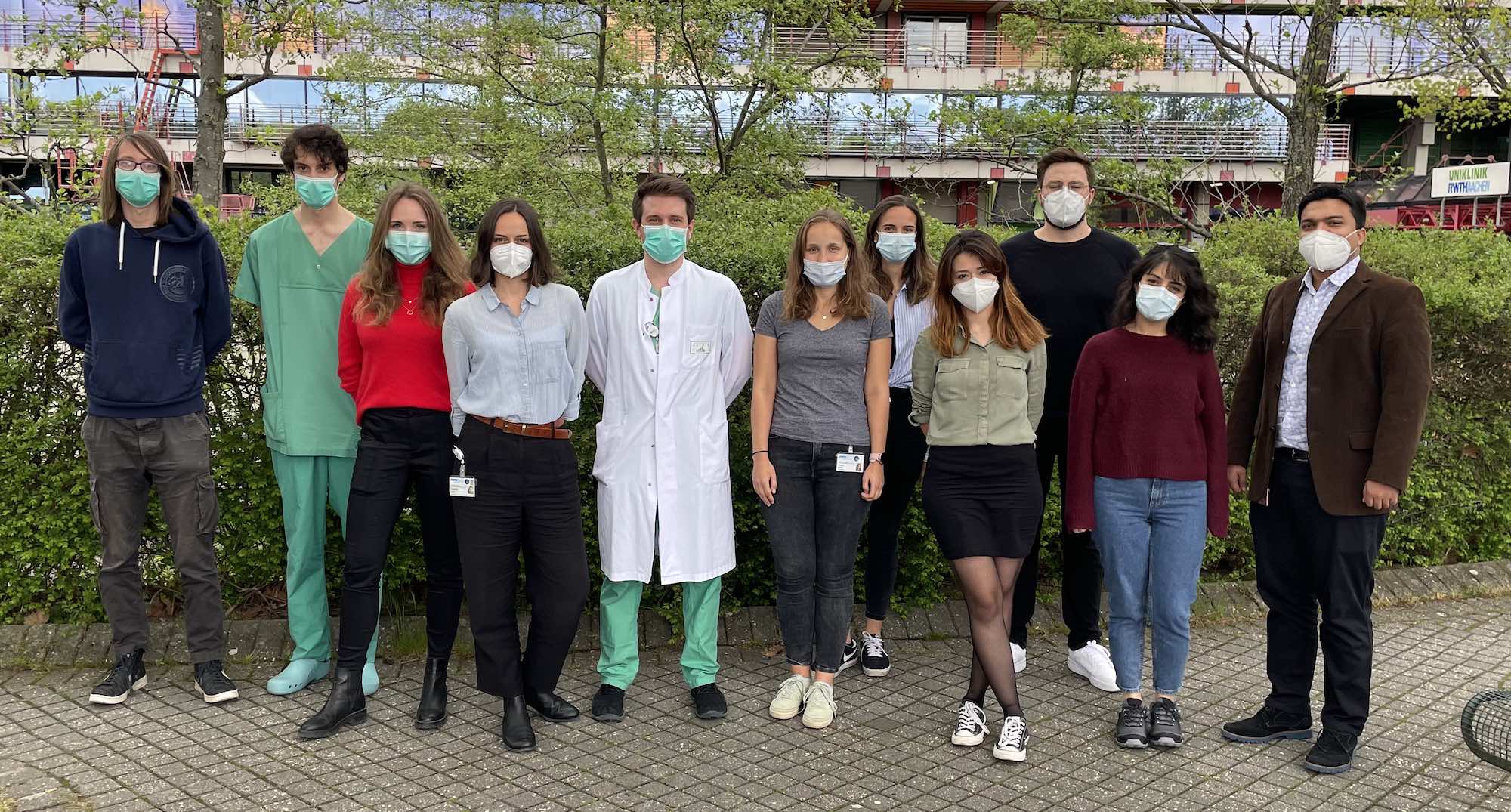 Our affiliations
We are based at RWTH University Hospital in Aachen, Germany. In addition, we are affilated with the Department of Medical Oncology, National Center for Tumor Diseases, Heidelberg, Germany and the Department of Pathology and Data Analytics, University of Leeds, Leeds, UK.
Background: Gastrointestinal cancer
Metastatic gastrointestinal (GI) cancers are prevalent and lethal diseases which have seen multiple new treatment approvals in the last ten years. However, only subsets of patients show a clinically meaningful response to any new drug. In this setting, there is a high clinical need to define predictive biomarkers, to find optimal combination regimes and to identify cellular mechanisms which drive response and resistance.
Our funding
We are funded by RWTH Aachen University ("START" program), the Academy of Sciences and Arts of the state of North-Rhine Westphalia ("Junges Kolleg"), by the German Cancer Aid (Deutsche Krebshilfe, "Max Eder research group"), by the German Federal Ministry of Health (BMG, "DEEP LIVER"), the German Federal Ministry of Education and Research (BMBF, "PEARL") and the Innovation Fund of the "Gemeinsamer Bundesausschuss" (G-BA, "Transplant.KI").
Sustainability
Planetary health is a prerequisite for individual health. For us as scientists and clinicians, it is imperative to spread awareness: we need to limit global temperature increase and restore biodiversity to protect health.